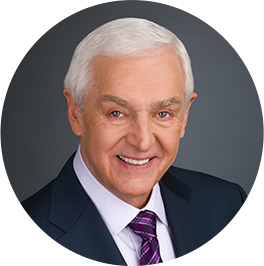 Perhaps Today will help you hit the "Pause" button on the chaos of life and be filled with hope.
– David Jeremiah
Many years ago . . .
the phrase "perhaps today" was used more often as people looked for the return of Jesus Christ at any time. As Scripture tells us, no one knows the hour or the day of His return, but there are signs around us that remind us that it could be any day. What is the purpose of a sign? It can be advisory, informational, or even a warning. Most often, though, we think of signs in connection with traveling or, in a spiritual sense, with prophetic themes found in Scripture.
As we study the Bible, we gain confidence that God is in control, regardless of signs indicating there is trouble ahead. The signs of the times could instill a sense of insecurity if we did not know Who was in charge, but because we do know Him, learning about His plan for us fills our hearts with expectancy and hope.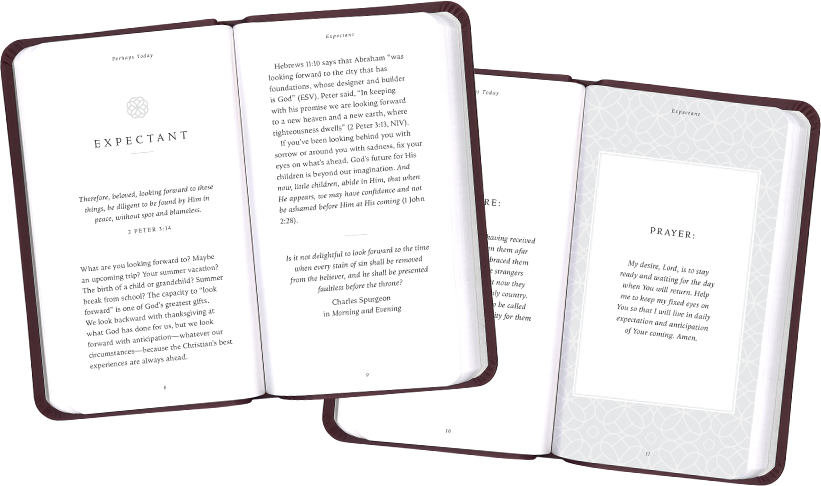 Inside Perhaps Today You will Find:
Hope-Filled Prayer
Read a hope-filled prayer each day,
tuned precisely to the insight for the day.
Devotional Reading
Each day, you'll find a devotional reading,
the perfect way to begin or end each day, or enhance a midday break.
Inspirational Quotes
These quotes will encourage you on your
daily journey and brighten your day!
Key Scripture
The key Scripture will connect you to God's Word
day-by-day, guiding you into God's Word on a specific topic.