Television Series:
Now Airing
Here are the current teaching series now airing on Turning Point Television.
Series Updates »
Please enter a valid email address
You've been successfully signed up!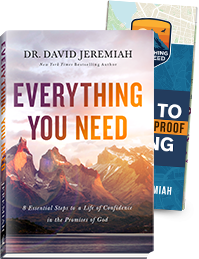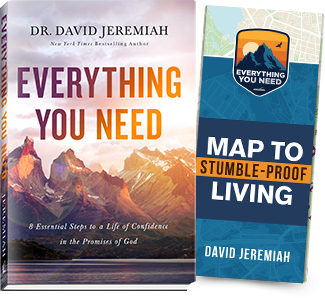 New From David Jeremiah
Discover 8 Tools for Stumble-Proof Living
Are you ready to claim God's promises? God has already given us everything we need to move us from His promises to His blessings. Learn how to unpack each tool that the Lord has supplied and walk sure-footed in your faith.
Learn More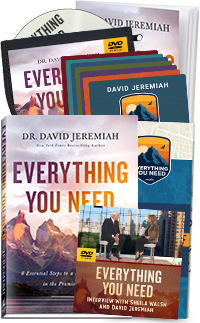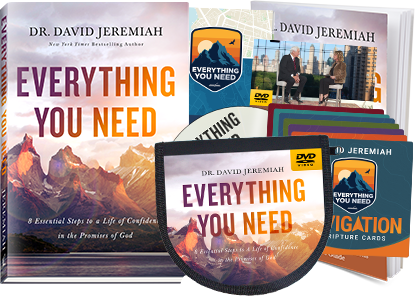 Gear Up For Growth
Equip Yourself With Everything You Need
Plan for spiritual success with the complete Everything You Need set, which includes:
Everything You Need hardback book
Map to Stumble-Proof Living
Everything You Need study guide with small group questions
The complete message series on DVD or CD plus the Sheila Walsh interview
Navigation Scripture Cards
Request Now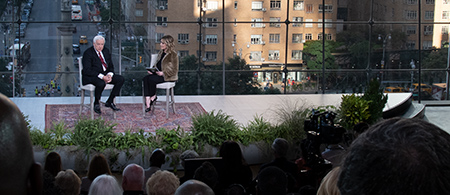 Sheila Walsh and David Jeremiah discuss Everything You Need
Watch the latest interview
PASSAGES for young adults
Check it out!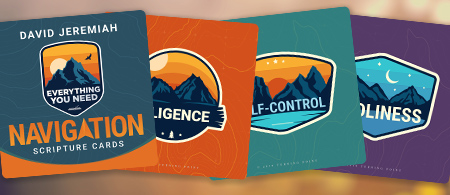 Navigation Scripture Cards
A free gift for our viewers and listeners
Embark on a Faith Adventure
Stumble-Proof Living Online Challenge
Are you ready to grow spiritually? Accept the challenge and unpack all that God has given you. Join us as we explore the concepts found in 2 Peter 1, develop new habits, and pray through the steps that lead to a life of confidence in the promises of God. Not only will you grow spiritually, but you will also earn badges and prizes along the way!
Tickets are on sale now!
Christmas on Broadway With David Jeremiah
There's nothing like Christmas in the Big Apple. Tinseled trim, glittering windows, and the sparkling city skyline light up the season, and once again Turning Point is bringing the Light of the World to the celebration! Join David Jeremiah, Jordan Smith, the Voices of Lee, Michael Sanchez and the Big Band Sounds of Christmas, Sheila Walsh, and comedian John Crist as they appear onstage at the Beacon Theatre on Thursday, December 12. This festive, unforgettable event will sell out quickly, so secure your tickets today.