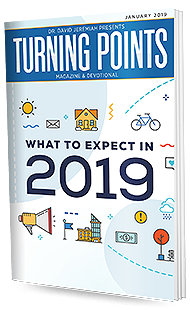 Online articles:
From this month's issue


Read online
What We Can Expect
We never know what a year will bring. Take 1919, for example—one hundred years ago. The world was recoiling from the 1918 influenza pandemic that affected a third of the world's population...
Filled and Overflowing
By David Jeremiah...
For those of us accustomed to turning the tap and filling our glasses with clear water, it comes as a shock to realize that the absence of safe drinking water is the greatest cause of sickness and
THIS MONTH'S MAGAZINE RESOURCE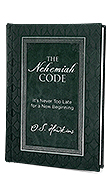 The Nehemiah Code
If you have ever found yourself slogging through the bitter dregs of broken dreams, The Nehemiah Code will resonate with your soul.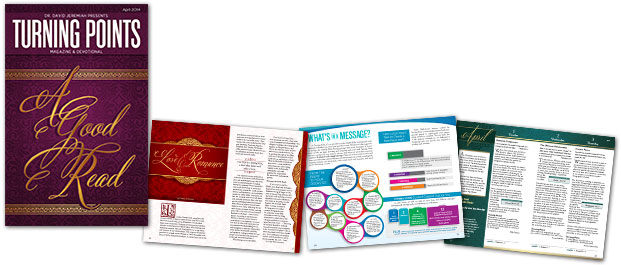 Download the entire April 2014 issue
While each month's edition of Turning Points Magazine isn't available online, you can download the complete April 2014 edition of the magazine and take a peek at the great content packed into every issue.

Download
Find Turning Point on television and radio
Enter either your area code, zip code, or city and state
Submit