Today's Radio Broadcast
.
FEATURED ON RADIO
---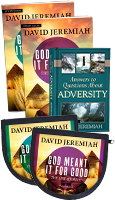 Sold into slavery by his own brothers, Joseph experienced nightmarish moments and multiple injustices. Even though he served God, he was swamped with problems!
Equip yourself to rise above hard times through Dr. David Jeremiah's study of the life of Joseph.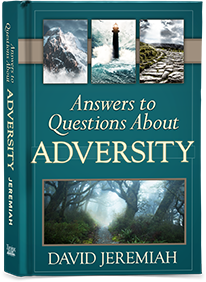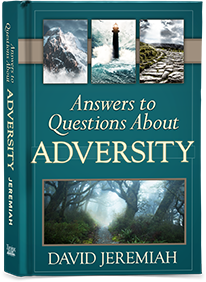 An Instant Source of Eternal Help
Answers to Questions About Adversity
Why is life so hard? The Bible has answers for us—not easy answers, but rich, satisfying, grace-tinted answers—if only we could locate them within the pages of God's Word. Where in the Bible do we turn when we're perplexed?
Learn More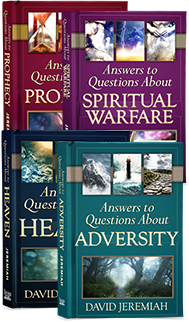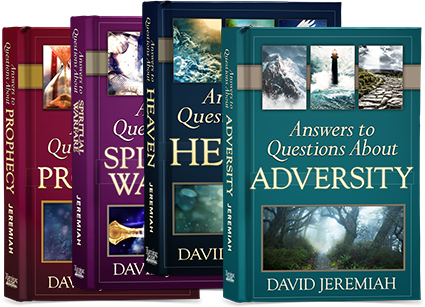 Q&A Book Collection
The Ultimate Answer Package
Tackle some of the most challenging questions about adversity, heaven, prophecy, and spiritual warfare with this boxed set of four hardback books by Dr. David Jeremiah.
Learn More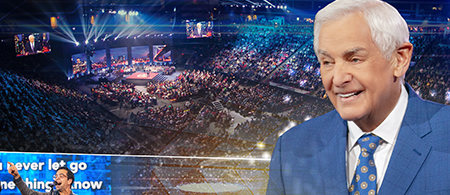 EVERYTHING YOU NEED Fall Tour
Request complimentary tickets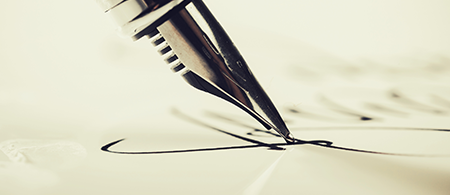 Write to us!
How has Turning Point blessed you?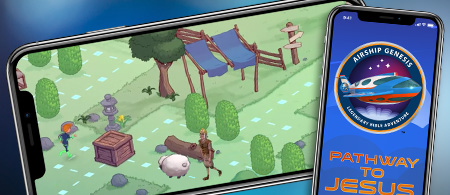 Airship Genesis: Pathway to Jesus mobile game
Download and play for free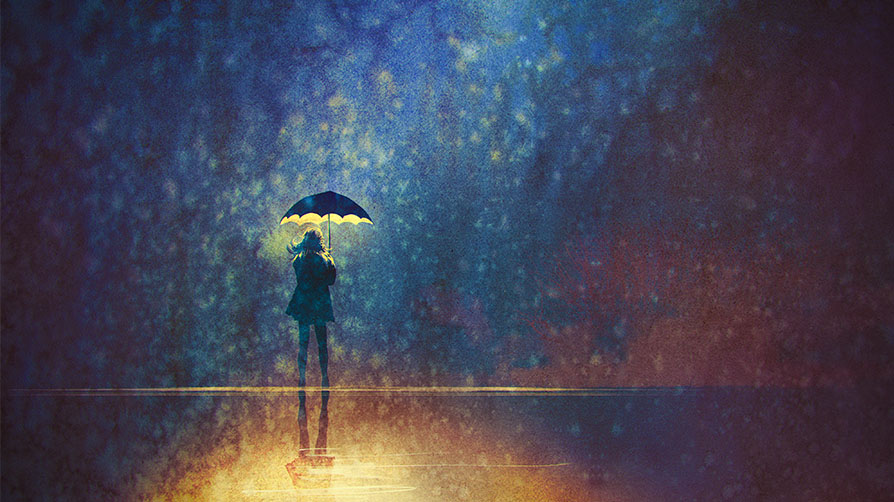 FROM ANSWERS TO QUESTIONS ABOUT ADVERSITY
7 Biblical Answers for Dealing With Adversity
Perhaps the only thing worse than experiencing adversity firsthand is watching a loved one go through difficulties. What can you do? What should you say? Should you say anything at all? Each circumstance requires sensitivity and prayer. There are no easy answers, but God's Word provides reliable advice for any situation.
If you would like to share biblical truth with someone but don't know where to begin....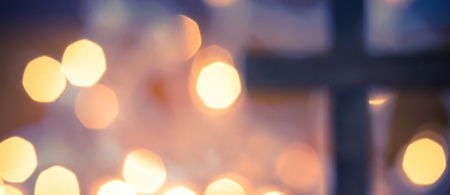 How to Become a Christian
Foundations of the Faith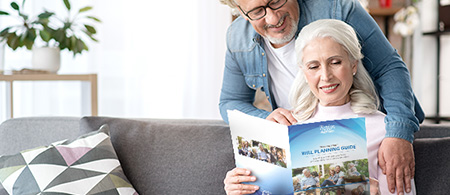 Free Will Planning Guide
Request Yours Today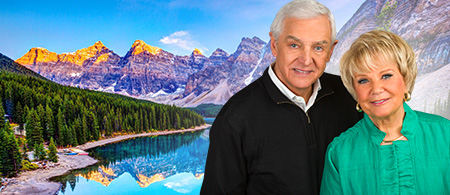 Celebrate the New Year With Us!
Caribbean Cruise